How to choose a cremation urn?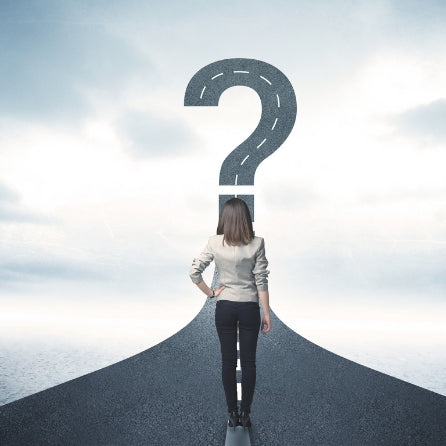 Choosing A Cremation Urn for Human Ashes

With hundreds of cremation urns to choose from, the pressure to get it right and the painful emotions involved choosing the right cremation urn can be overwhelming and upsetting.
Here are our 3 key things to consider to help you narrow down your selection.
What Size Urn do you need?
This is the simplest way to narrow down your selection and is based on one key question - What are your plans for the ashes?
Scatter them all – you may want to consider a scattering tube which helps make the scattering process easier.

Keep only a small portion – you will need a keepsake or a small urn depending on how many ashes you want to retain. These terms are often used intermittently and the size can vary from 3 cubic inches to 50 cubic inches.

Share ashes amongst family members – a small or medium urn will be required depending how many people the ashes are being shared out amongst.

Keep the ashes to put together with a partners when they pass – this will require a companion urn, these urns are large enough to hold the remains of two adults.

Keep the full ashes – for this you will require a full size or adult urn. 
As a general rule you will need 1cubic inch for every lb. of bodyweight that the person weighed at their time of death but this volume is more influenced by height and build than their weight.

For urns for children and infants please confirm with the funeral home the size of urn you require.

Also remember when making your selection that an urn can never be too big and empty space is common, so don't discount a design you like thinking it is too large for your needs.

 
What is your budget?
Cremation urns come in all price ranges from tens to thousands of dollars so it is good to know your budget before you begin searching for cremation urns.
Modest (up to $100) – you can still find quality cremation urns for this price and it is worth looking at discontinued and overstocked urns which are often sold for far less than their original retail price.  
It is also worth looking for urns online which has increased the price competition and made many more urns more affordable.
Moderate ($100-$400) – this budget level opens you up to a lot more options, both online and from funeral homes. Most urns are handmade and this budget allows more intricate decorations and more man-hours are spent making each urn. There will be metal urns, crafted wood urns, marble and ceramic urns as well as some glass urns available to you.
Higher budgets ($400+) – with this budget you are really unlimited in your selection. You may chose a one-of a kind artisan urn or have an urn custom designed and made to your requirements or you may wish to choose one already made with high level craftsmanship and higher quality materials; wood, glass, ceramic or more expensive metals.
Where will the urn be kept?
Depending on what you choose to do with your as
hes will heavily influence your urn choice.
If you are choosing to bury the ashes or keep them in a niche you need to ensure the urn will fit. You will also need to ensure that it is made from a suitable material for burial, generally those made of metal, stone or an eco-friendly biodegradable urn, but it's best to check with where you will be burying them.

If you are looking to scatter the ashes immediately you may wish to purchase an ash scattering urn which makes this process easier.

If you want to hold onto the ashes until a partner dies so they can be put together you will need a companion urn which is large enough to store both sets of remains.

If you are looking for an urn to display at home then you want something that is attractive, thoughtful and is in keeping with the person whose remains it will hold e.g. did they have a favourite color? Did they like flowers?

You will also need to consider the area you will be keeping the urn, both now and in the future, to ensure it will fit in with the surroundings and not look out of place.
Whichever cremation urn you pick as the final resting place for your loved one it will undoubtedly pay tribute to them in a beautiful and loving way. Making the final decisions can alleviate some of the burden and pressure you have been feeling during this time and bring a sense of closure.

  

Hopefully the above tips will help you narrow down your results and provide some clarity in this difficult situation.
 
Fovere provides the information on this page as a guide only. Fovere shall not be held responsible for any situation where all the ashes do not fit in the urn.
comments ( 1 )