Cremation Of A Loved One In Nevada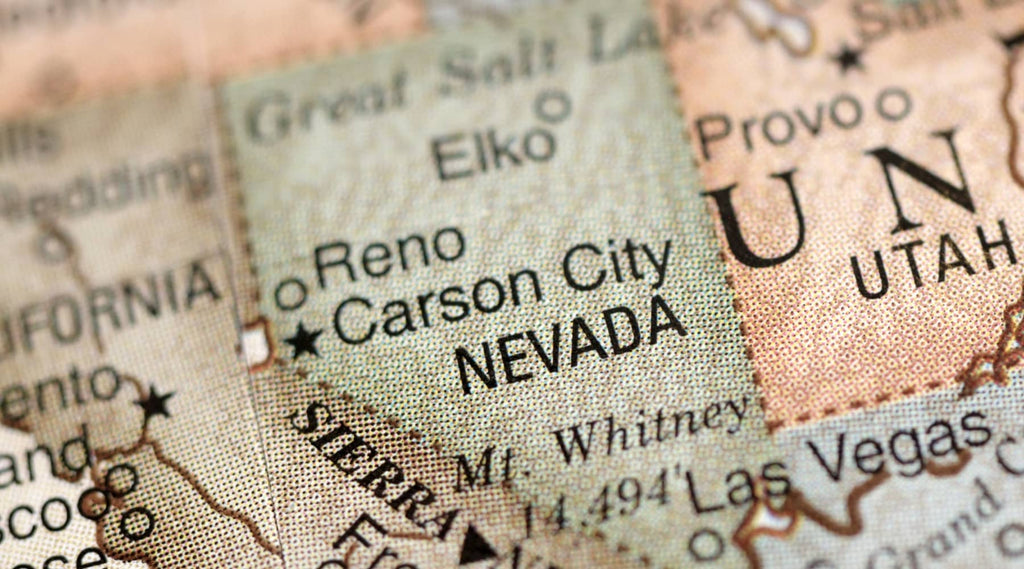 Cremation is one of the most popular ways to send off a loved one. Cremation can let you keep the remains as a memento which is the primary reasons so many Americans choose to do it. People of Nevada are an adventurous lot, so we understand why you are interested in cremation.
Scattering the ashes over legal properties is the standard in Nevada. But you can also choose to keep the ashes in a decorative urn. Some people even make flower vases or jewelry out of them.
There are also more extreme things people can do with the ashes. But before that, you probably need to know what to do about the post-funeral services. We'll discuss that and other funeral-related topics in this article, so stay tuned.
Who Has the Right to Plan a Funeral in Nevada?
 Like most states Nevada requires you to have some sort of justifiable ties to the person to have a say in their funeral rights.
 Either that or you need to have the deceased person give you the rights through an affidavit.
 Other than that, these are the people who have legal rights on the matter. An adult child, surviving spouse, the parents of the deceased, grandparents, and legal guardians. Anyone with a relationship with the person can also apply to take the responsibility. But they need to do some paperwork first.
How To Get A Death Certificate In Nevada?
 Only a select few people can request a death certificate under normal circumstances. This list includes biological or adopted children, parents, grandparents, siblings, and the spouse. Other than them, anyone involved in a legal process with the deceased can also request one. The same goes for insurance companies, and probate officials.
 In most states, funeral parlors or mortuaries request the death certificate. They will ask you how many copies you want before applying. Each Copy comes with an extra cost. In Nevada, a certified copy costs around 20 dollars.
 Death records are kept at the local state vital statistics office. The federal records do not keep them. You need to apply for a death certificate within 70 hours in Nevada. That is if you did not get the funeral parlor to handle it for you.
 What Is the Average Cost of Cremation In Las Vegas In Nevada?
The most basic cremation costs around $800 in Las Vegas. Known as direct cremation, it is a cremation process without any extra services. You can choose to have a full-service cremation too, which will vary in price according to your wished but can increase to thousands of dollars.  
 But they are far cheaper than burial. The average burial cost in Nevada is around 7-8 thousand dollars, which is significantly more expensive.
 These prices can change depending on the region. Even in the same states, some places might have better deals than others. In Reno, you can get a full cremation service within 3-5 thousand dollars.
 You can also find Aquamation in Nevada. The prices are around 20% more than regular funerals. But hay, at least it's green.
 Many social services offer financial aid for cremation if you can't afford the basic one. Nevada also has such services in most towns.
 Why Is the Cremation Rate in Nevada So High?
 The cremation rate in Nevada is higher than in other states with 80.7% of deaths being cremated according to CANAs 2021 Annual Statistics. They have been leading the cremation rate for over a decade. This phenomenon most likely resulted from a mixture of regional history and population.
 The people of Nevada are a bunch of thrill-seekers. They are always looking for unique ways to send off their dead. An urn full of ash is much easier to work with. The original inhabitants of the region preferred cremation. So, that most likely has some influence over the decision.
 A lot of people living in Nevada are not permanent residents. In places like Las Vegas, there are plenty of tourists and temporary settlers. They have families back in faraway places. A small Urn is far easier to take with you than a burial site.
How To Choose A Cremation Provider Or Funeral Home In Nevada?
 "How do I find a funeral home or cremation provider in Nevada?"- is the first thought that crosses people's minds after the passing of a loved one.
 Finding a decent cremation service can be a tough job. It's not like people look for these places or talk about them often. Funeral costs are fairly high, so selecting a trustworthy funeral parlor is crucial. The first thing you should do in that situation is to check the package deals.
 Different package deals should have different prices across different establishments. Alternatively, you can look for recommendations from your local memorial society. They should be able to give you a few decent leads.
 These days it's fairly easy to look for these services. You can search for funeral parlors in your region on Google, many have customer testimonies and their websites also offer free price quotes depending on your requirements.
Can You Pre-plan A Funeral Or Cremation?
 Yes, you can definitely pre-plan your funeral. It's a great option for those who want their funeral to adhere to their personal taste. It lets you select how you want your funeral service. The best thing is, you can add as many details as you want. You won't have to pay the lump sum of money at once. They take payments in installments, like a mortgage.
 This way of doing this can save your loved ones from a lot of financial stress. They won't need to worry about money in the grieving period. These deals in Nevada usually cost somewhere between 10 thousand to 20 thousand. It all depends on how many extra details you want to add.
 There is one downside to this though. The cost will be significantly more than even the most lavish funerals. Yes, you get to pay in installments, but you do lose out in the end. But at least you get to plan everything for yourself.
  How To Find Funeral Flowers In Nevada?
 Funeral flowers are the traditional way of expressing condolences in Nevada. This act also bolsters the solemnity of a funeral service. But the floral display is often hard to select. Some families might also instruct people to bring certain types of floral arrangements.
 These flowers are generally not cheap. So, it is better to get it right the first time. There are plenty of flower shops in Nevada and most of them offer funeral arrangements too. You can even find most of them on the internet.
 What Can You Do With A Loved One's Ashes In Nevada
As we said before, there are plenty of exquisite things you can do with the ashes. Here are some great examples:
Whilst there are no laws restricting scattering ashes in Nevada, it is always best to check with local government offices if you plan to do this. If you are scattering on private land you will need to obtain the landowners permission. 
Scatter Them Somewhere They Love
You could choose to scatter your loved ones' ashes at a place of significance, at home in your yard, or maybe where you sharded a memorable holiday together, or just any serene and memorable place in general.
Unfortunately, Grand Canyon national Park has permanently suspended issuing permits for scattering your loved one's ashes as this has [previously been a much-loved option.
Lake Tahoe (but only on the Nevada Side, California still prohibits it), is a beautiful and popular place to scatter ashes, especially for nature lovers, you can find a special spot to spread
Las Vegas Strip is vibrant and bustling and many people often choose this as a place to say goodbye.
Tonopah Star Trail – For those who loved the night sky this is a serene and breathtaking location to spread you loved one's ashes. Regarded as the best stargazing site in America you, stars visible here.
Unfortunately, Grand Canyon national Park has permanently suspended issuing permits for scattering your loved one's ashes as this has [previously been a much-loved option. 
Release Them Back to Nature from Up High
 Did your loved one love adventure? Flying or skydiving?
You can pay tribute and give them one last thrill ride and let the return to nature on the wind by scattering their ashes from an airplane over a beautiful landscape below.  Check out https://www.ajourneywithwings.com/
Make sure the container or urn you have the ashes in can be securely held onto though. Otherwise, you risk breaking federal laws and could harm people and property.
Keep Them in a Cremation Urn
Keeping the ashes in a funeral urn at home is a fairly standard thing. People have been doing it for a long time but it's been increasingly popular recently and you can certainly add some twists.
Instead of a regular urn, try getting an urn vase. You can plant flowers and other plants, and help keep your loved one's spirit alive. Fovere offers an extensive collection of unique memorial urns to suit your home.
Keep the ashes In Jewelry
The most common forms of memorial jewelry are bracelets and necklaces but rings are also available.  Many of these trinkets can support mini urns and do not look out of place. Though, sometimes the ashes are incorporated into a resin to make beautiful decorative pieces too.
Ashes to Crystals
Did you know you could fashion the memorial ashes into diamonds? Some businesses can turn the cremated ashes into diamonds, though it comes at a fairly high cost.
They do it by purifying the ashes to 99.9% pure carbon and place that in a high-temperature chamber. Then they pressurize the chamber to form the crystal.
 How We Can Help
 Here at Fovere we offer beautiful urns for your loved ones. Our unique cremation urns are perfectly suited for modern aesthetics.
 Our urns come in all shapes and sizes; we even have urns for pets. Check out our collection if you are interested.
 Conclusion
 That covers everything you ought to know about cremation in Nevada. More and more people across the USA are starting to lean towards cremation these days. Partly due to it being cost-efficient.
 Nevada is heading this trend. It doesn't matter if you want to throw the ashes into the wind thousands of feet above the earth in a keep them close to you in a cremation urn, everything is possible in Nevada.